2020 Setting & Achieving Goals, NLP Methods to Get You There
2020 Setting & Achieving Goals | NLP to Get You There | Self Help Seminar
Introduction
Not Everyone Needs a Short, Powerful Workshop to Discover the Very Real, Ultimate Version of the Inner Hero who they need to run their lives, but Most Everyone Can Recall or at least Relate to the Feeling of Being Stuck in some area that they know they could conquer with just one simple Tool or Mindshift.
Join us Saturday, December 14th, join us at Kevo Properties at 10AM CST and for only $15, Experience the Awesome Transformations that this program can deliver for you!
SEATING IS LIMITED, ONLY 30 SEATS AVAILABLE!
In these NLP meetings, you will
DESTROY DOUBT
BUILD BOLD CONFIDENCE
LEARN to READ FACES & MICROEXPRESSIONS
REMOVE PAST TRAUMA & FEARS
CREATE & ACHIEVE GOALS for 2020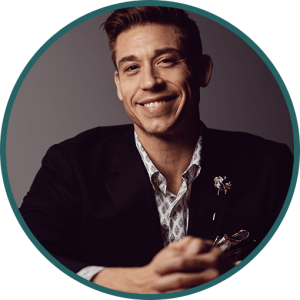 JAMES PESCH WELCOMES YOU BACK!
KEYNOTE SPEAKER | BUSINESS COACH | CORPORATE TRAINER | SALES TRAINER | HUMAN PERSUASION EXPERT | LINGUIST | NEUROLINGUISTIC PROGRAMMER (NLP) EXPERT | HUMAN BEHAVIOR EXPERT | TUTOR | LIFE COACH | DECEPTION TRAINER | HR & PERSONNEL COMMUNICATION ANALYST | TULSA BUSINESS CONSULTANT | TULSA BUSINESS MASTERY EXPERT | TULSA'S MOST ENTERTAINING SPEAKER | EDUCATIONAL INSTRUCTOR | TULSA BUSINESS COACH
James is a Human Behavioral Specialist living in Tulsa, who is skilled in Linguistics, NLP, Mentalism, & Counseling creating content so YOU WILL "Be your own HERO." -James Pesch
The PATREON PAGE…………………………► https://www.patreon.com/jamespesch
The Website…………………………► https://www.jamespesch.com
Twitter………………….► https://twitter.com/jamesppesch
Facebook……………..► https://www.facebook.com/mindninjaJP
LinkedIn………………..► https://www.linkedin.com/in/jamespesch
YOUR SUPPORT MEANS EVERYTHING!